Where to find stock photos that aren't phony? Here are some great resources!
Sometimes, there is no possibility of arranging a photo shoot and get the best photos for the project you're working on. In that case, you're left with premium or free stock photos.
Finding a great stock photo is a painful process. Even premium stock photo sites are cluttered with photos that look staged and cheesy. You need to spend hundreds of hours before finding the one that suits your project and sometimes the budget is too small to use premium ones, so you're probably left with low resolution ones.
We'll try to help you with that problem. Over the years, we've packed an ongoing list (bookmark it!) of the best sites to start your search.

Premium Stock Photos websites that we usually use
Shutterstock, similar to other premium stock sites, has a large base of quality photos, although we're not too happy with their model images, as their models tend to smile too much. Sometimes we wish there is a filter that would filter based on "smiling level". Other than that, photos are great quality, good lightning and don't look staged. Their pricing is at the bottom level of premium stock sites, offering both subscription licence and pay per image option.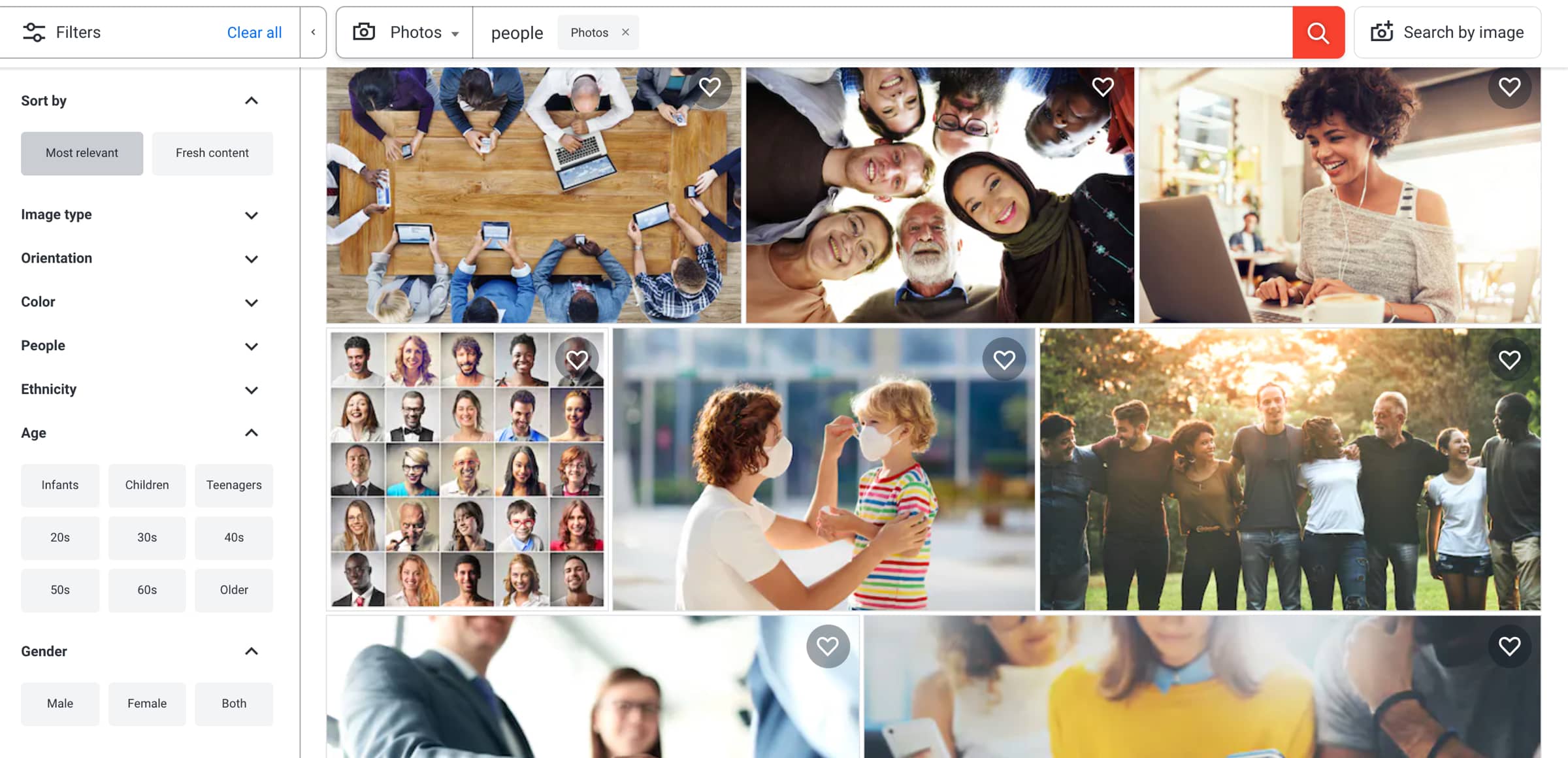 Stocksy has a great base of images that look natural and unstaged in various subjects. Plus, searching for the right stock photo is quite fast as they have a lot of filtering options. Their licensing is per image (around $30 for medium sized images).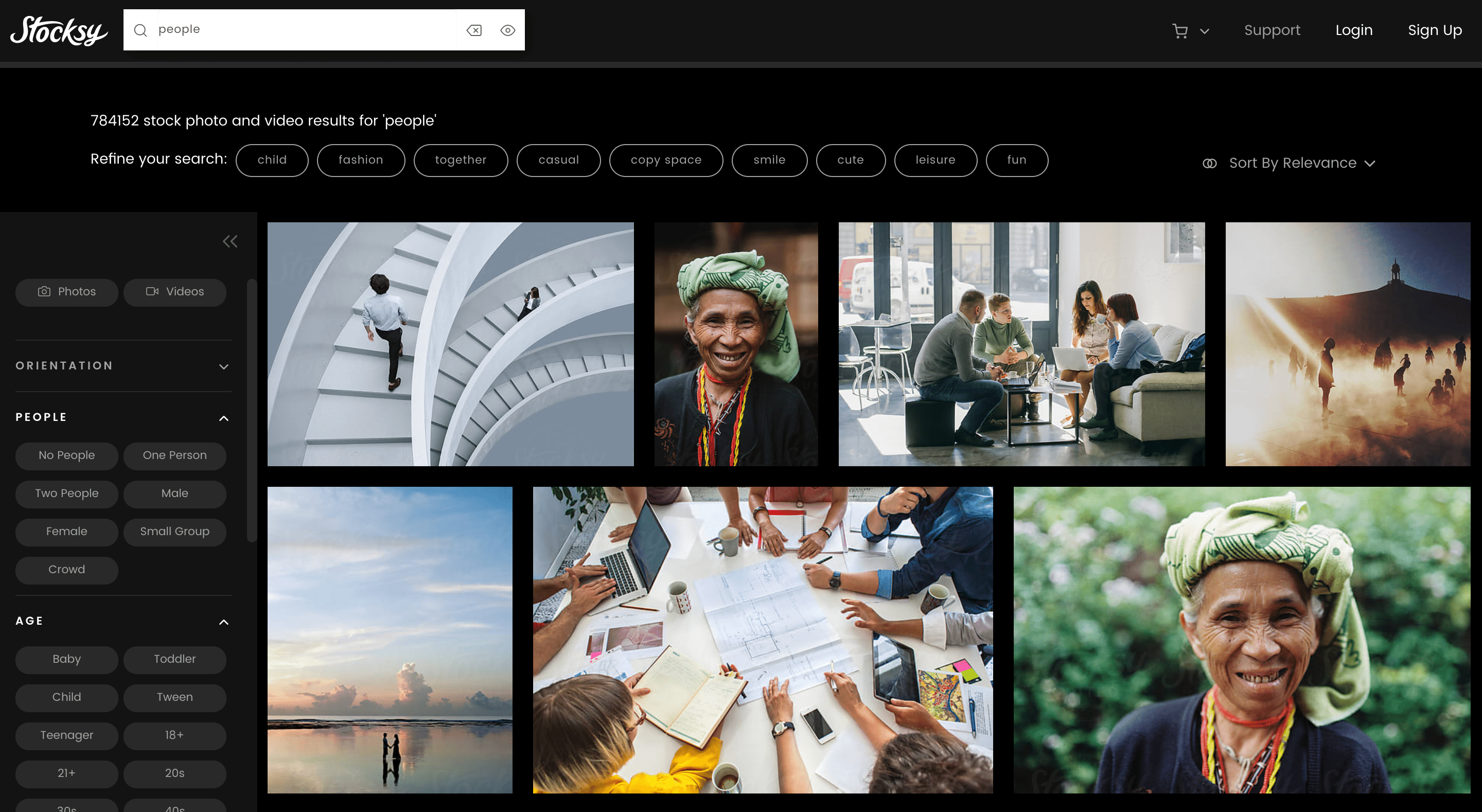 iStock photos is one of the most popular stock photo sites. Same as Stocksy, filtering options are good enough to enable you to search fast. There are some images that look a bit cheesy, but if you put your filters right, you'll quickly find something that will fit your project. They have more pricing options than Stocksy. If you need images on a regular basis then subscription would be a perfect option, plus there is also the standard option of paying per image.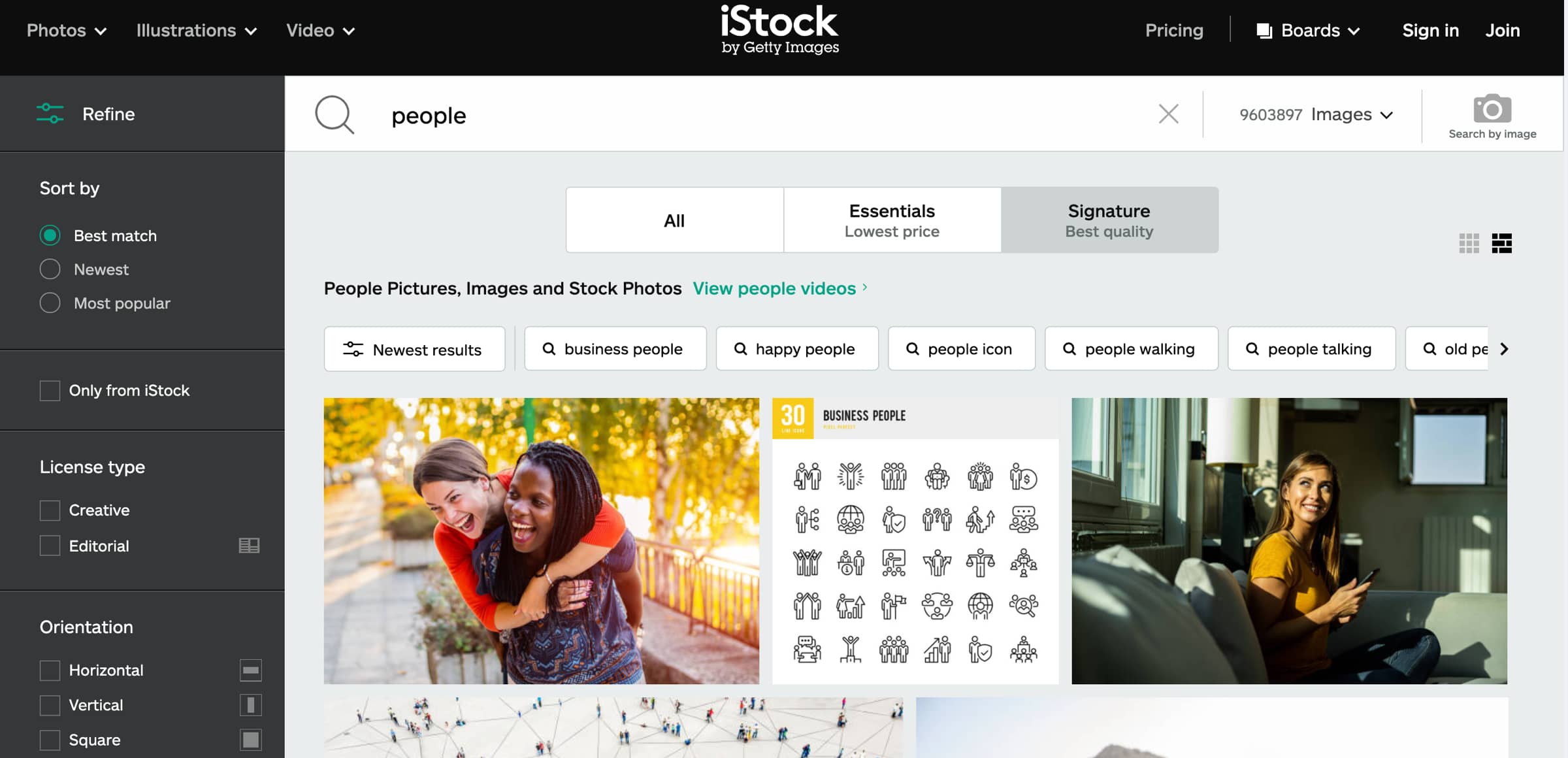 Other premium stock sites worth mentioning
500px
Adobe Stock
Offset by Shutterstock
Photocase
Some great free stock photos websites
Burst
Death to Stock
Foodiesfeed
Free Food Photos
ISO Republic
Jay Mantri
Kaboompics
Magdeleine
New Old Stock
Pexels
Picjumbo
Picography
Pixabay
Public Domain Archive
Rawpixel
Scatter Jar
Shutteroo
Splitshire
Unsplash
Women in Tech
Do you know a website that's worth mentioning, that you use regularly? Give us a shout on [email protected] or leave a comment on twitter, we'll check it out and include it in the list.