Challenge
Our client approached us with her creative idea of creating an online space that would enable children to express their creative thinking in terms of short stories and be inspired by other young author's work.
Our client had the idea after her 8-year old son and his friends wrote their book in pencil and tapped the pages together during their school lunch break. The children then tried to sell it on eBay. Although it didn't garner any success, it gave our client the idea.
The idea was to combine traditional offline creative writing with the power of an online space to create a platform that would engage children in writing their unique stories and share them with other young authors.
SERVICES PROVIDED:
Design & UX
Implementation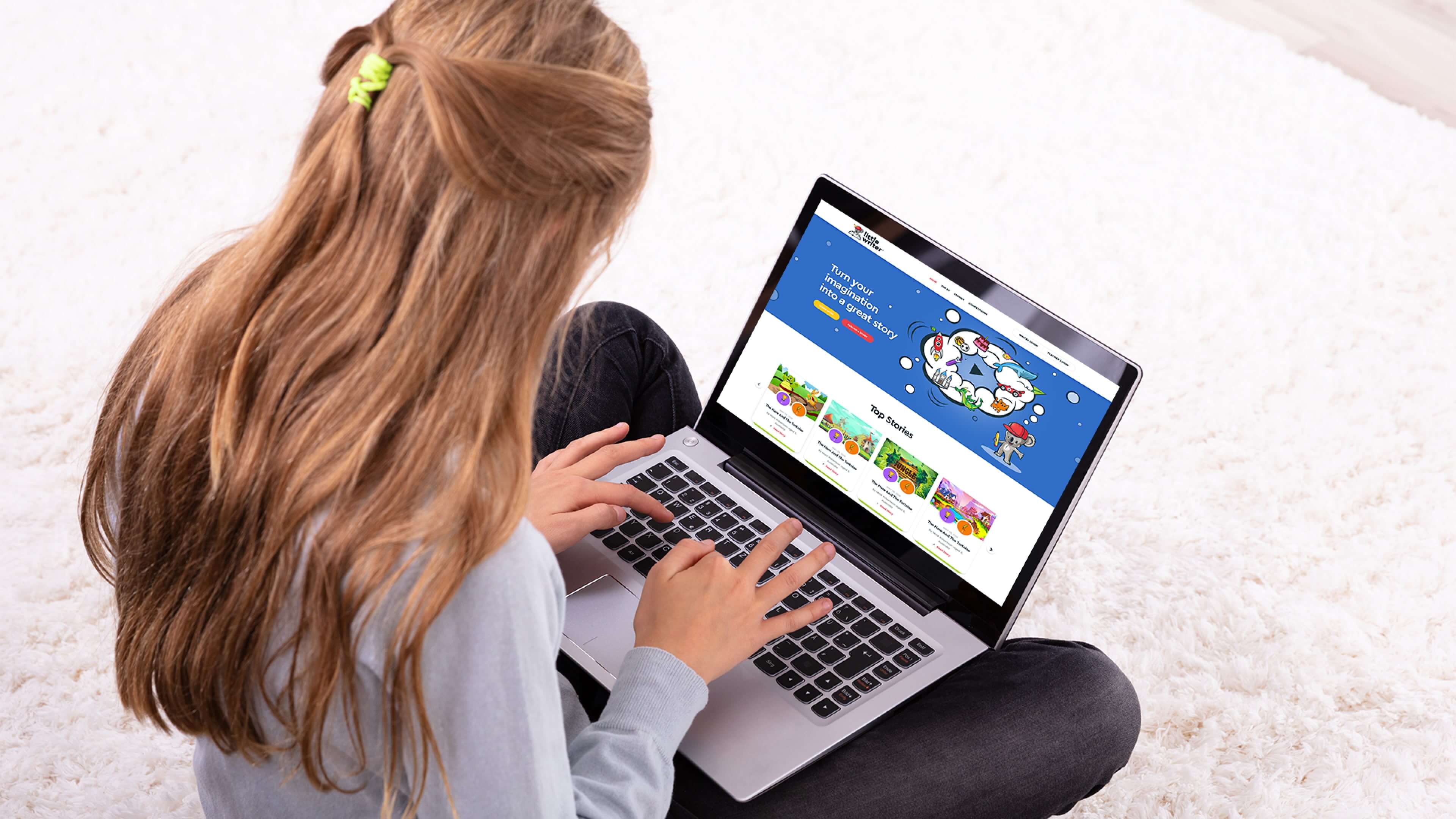 -
02/05
OUR APPROACH:
BRANDING
Giving Brand a Voice
A perfect brand has a voice, a tone that sets it apart and connects it to its audience. As our audience is children, aged five to twelve, we wanted to create something that is fun, engaging, cheerful, something children can connect to.
Through deep research of children's applications available on the market, we discovered that children react best to animals and colorful interfaces.
As our client is from Australia, we wanted to include the roots of the platform in the branding but keeping our targeted audience in mind. After hours of brainstorming our vision was clear - a small, sweet koala that would present the brand and be used in various stories throughout the website.
In collaboration with our external graphic designer and illustrator, we started working on different use scenarios and stories where the koala would be used to ensure we delivered a cohesive story.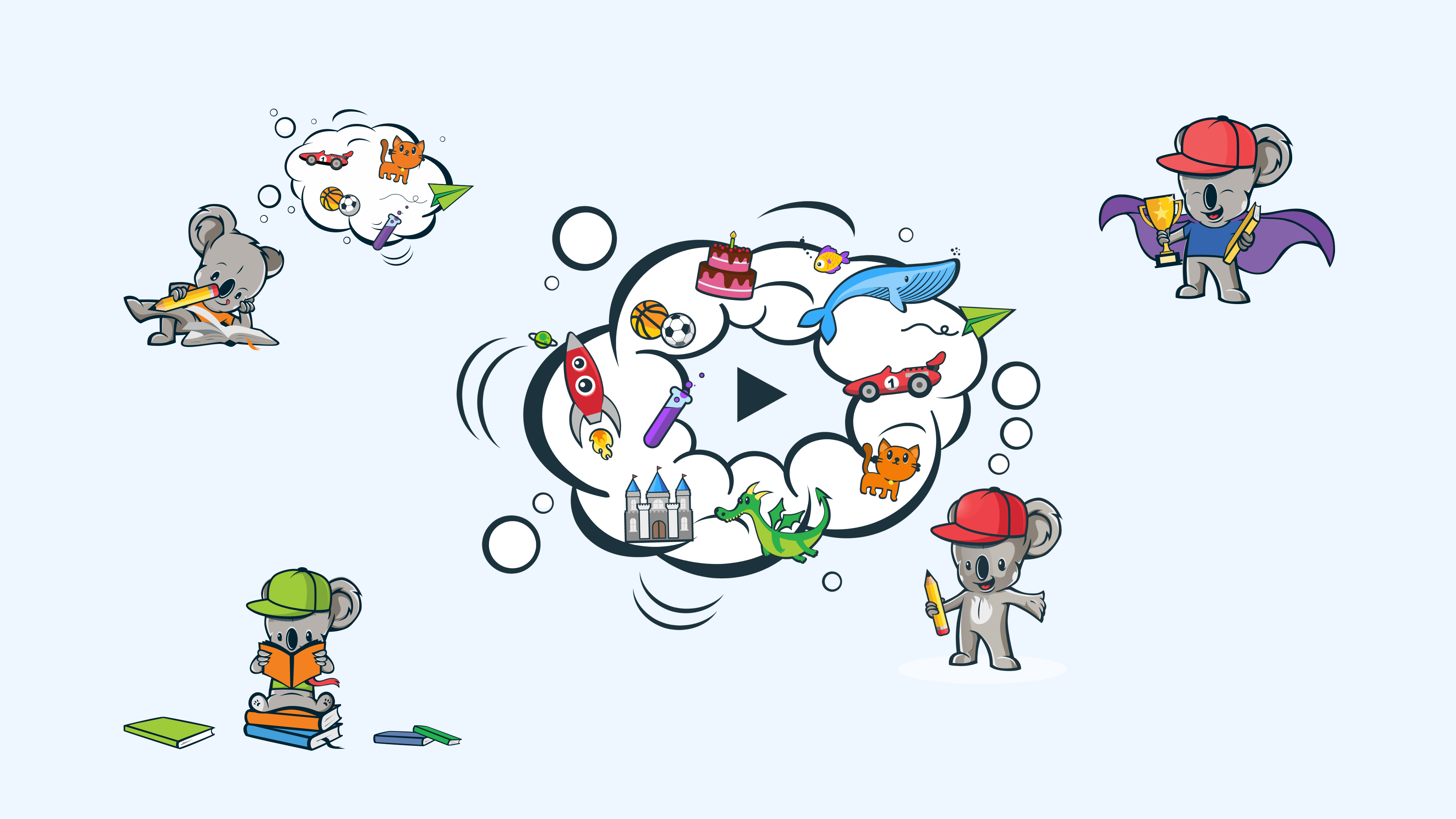 -
03/05
OUR APPROACH:
design & ux
Creating Engaging Experience for Young Authors
To bring a joyful experience that would appeal to our young audience we used bright colors, beautiful illustrations, and simple storytelling.
Each section of the website was carefully designed to be simple to understand, creative and fun, presenting our brand ambassador koala in different story scenarios. Navigation was kept simple, showcasing the core of the platform.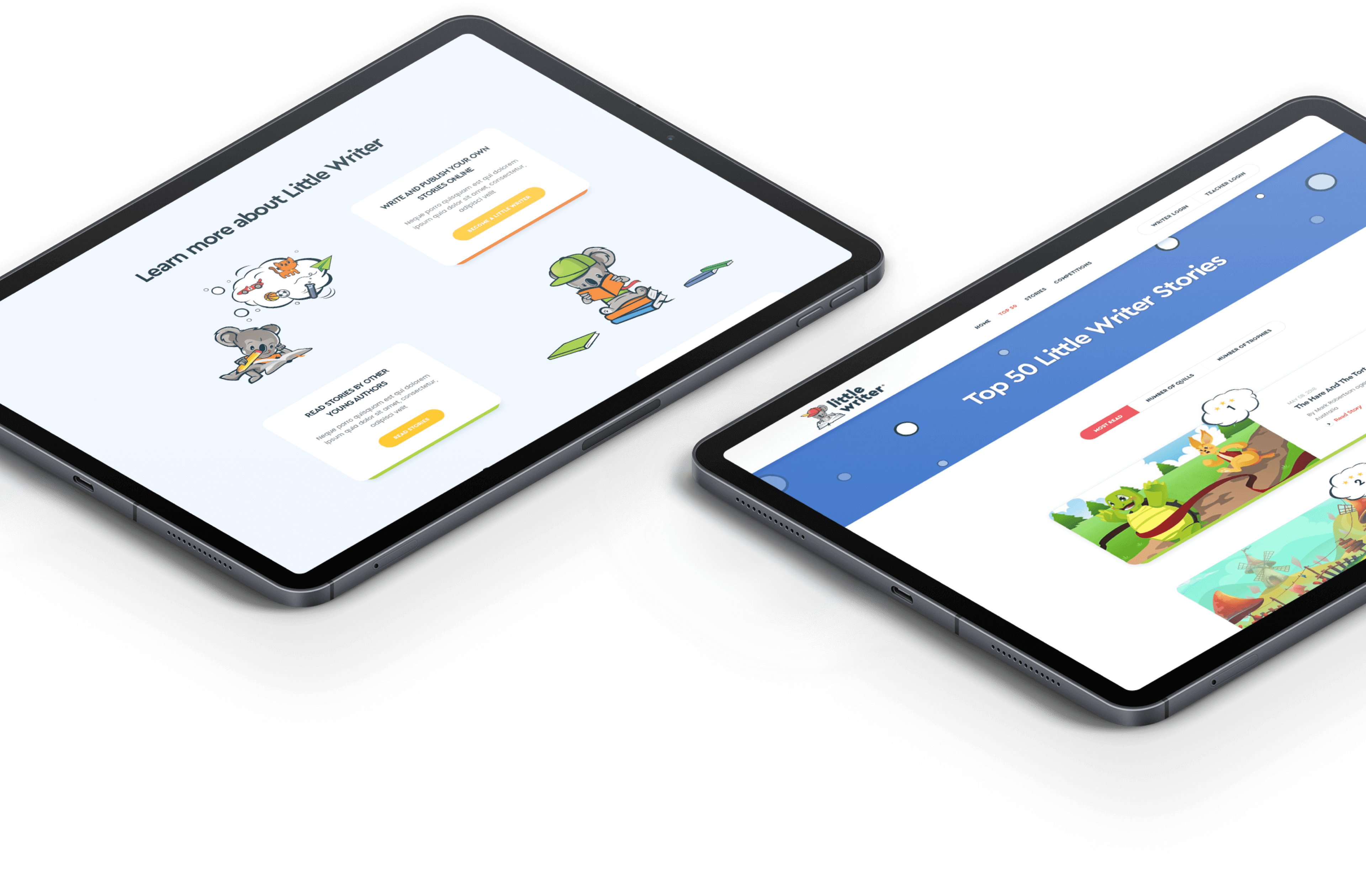 Introducing the Platform
As the website content is user-generated we made sure to highlight in the content in the best way possible while continuing to promote the brand and its unique mascot.

Designing a Perfect Story
To make the reading experience fun and to engage other young authors, we designed a creative story layout that showcases their creative writing and invites other authors to provide feedback and award their colleagues.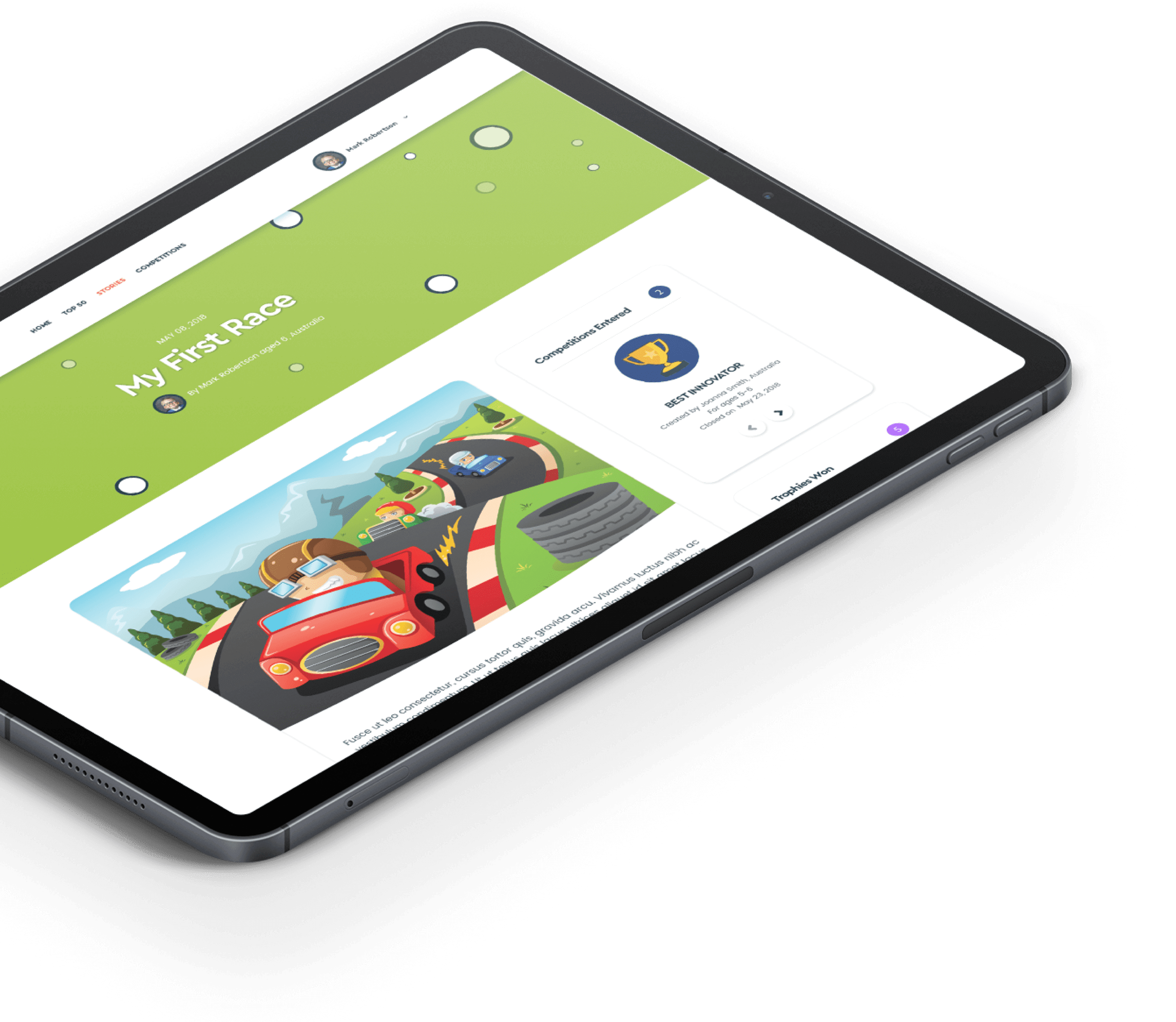 Showcasing Talent
To evoke an emotion of accomplishment, each Little Writer can award other Little Writers and be awarded, and a chance to appear on the Top 50 billboard.

Creating Excitement
To increase engagement on the platform, each Little Writer can participate in competitions, which are created by age group.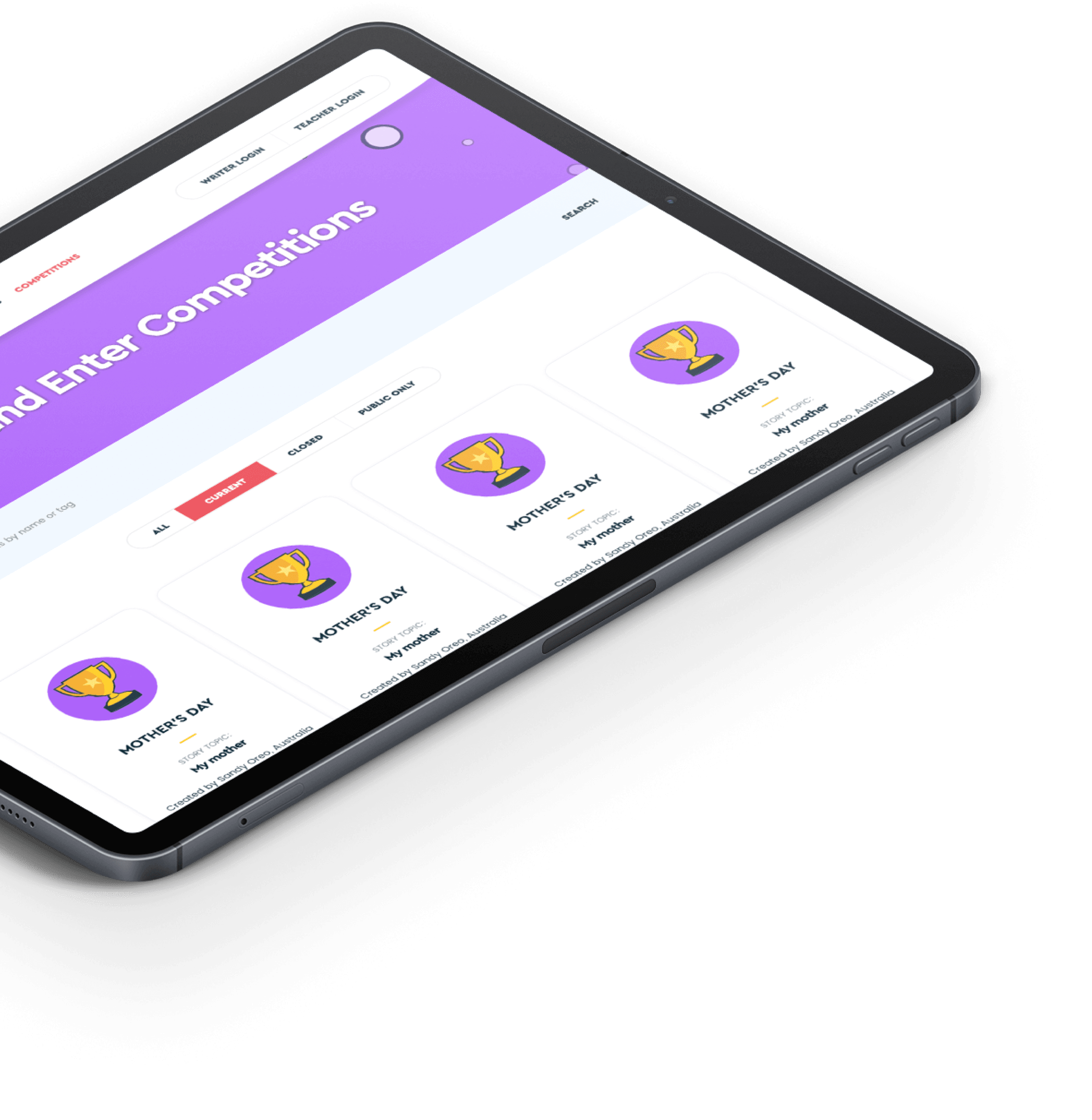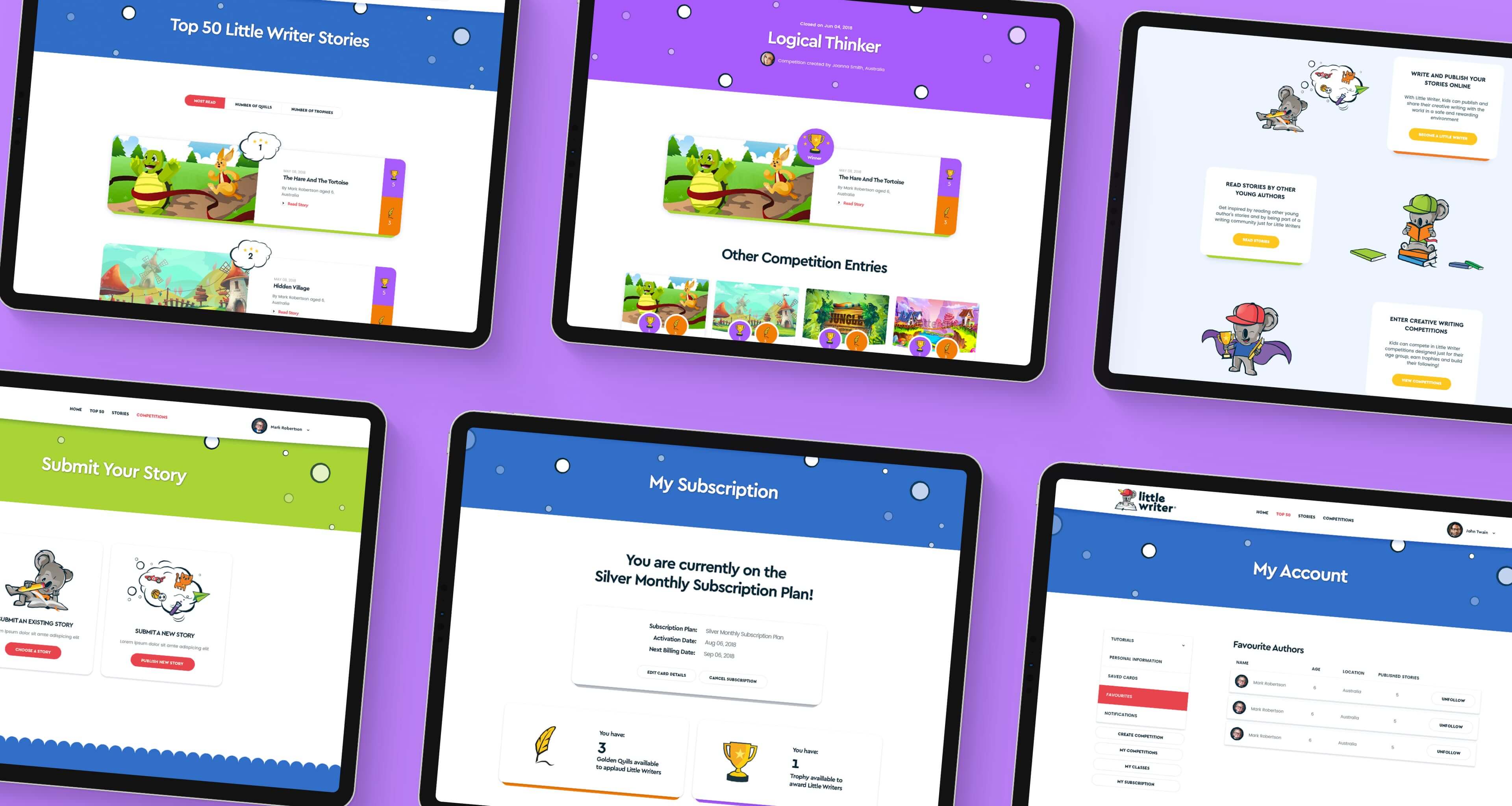 -
04/05
OUR APPROACH:
Implementation
Creating a Safe Environment for Children
User accounts of all Little Writers are created by their parents and they have the ability to check everything their children are writing and submitting online. But we didn't want to stop there.
Although each account creation is monitored, we included additional checks to ensure no inappropriate content is posted on the platform, whether it is inappropriate image or wording.
To make this possible we implemented scanners for both words and images. We build a custom scanner for wording that scans text when a user tries to submit a story or a comment on the platform. If the scanner identifies inappropriate wording, the story or comment is flagged and cannot be published without action from the platform administrator.
To prevent inappropriate image submissions, we integrated Google Vision API that scans featured images and any images added to the story. If the system finds an image that isn't appropriate, the story is flagged and a notification is sent to the administrator to take action.
Additional efforts have been implemented, like spam filters and the ability to block email addresses, to make this platform a safe environment for children where they can express their creativity and enjoy other creative writing.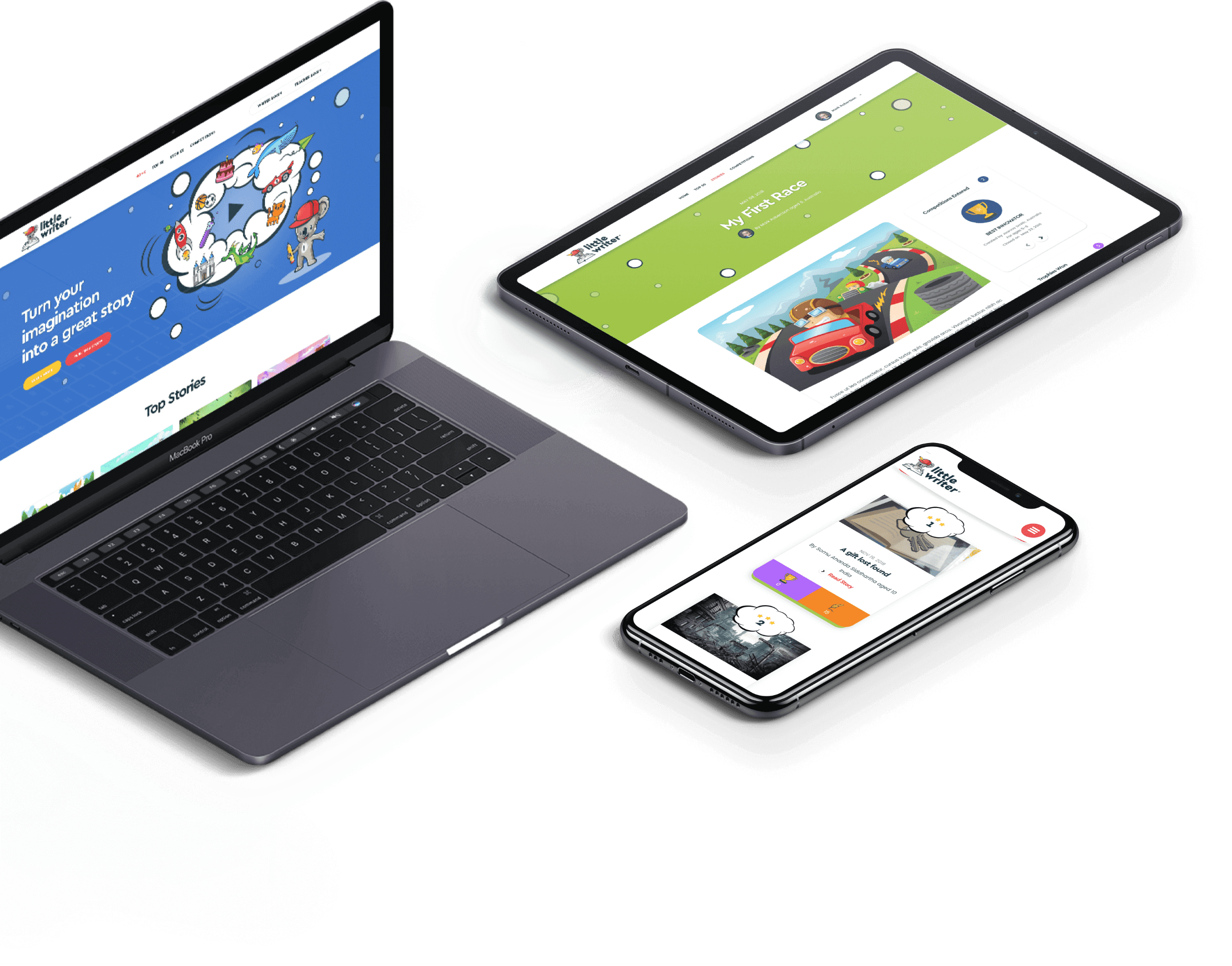 Over 1300 Little Writer Stories in 71 Different Countries
In just a few months from launch, Little Writer gained over 1300 young authors from 71 countries across all continents. Little Writers published over 1300 stories, and the numbers are growing daily.
Through this journey we created a strong brand that connected to young children across the globe, spreading the joy and fun of creative writing and, sparking their creativity and interest in writing.