Challenge
Danielle Mazin is a niche headwear brand best known by her handcrafted, luxury headpieces. Her retail showrooms in Tel Aviv offer a collection of beautiful, high-quality hats, fascinators and headpieces that cater for all ages and all occasions.
We partnered up with Daniele to raise brand awareness and create an elevated eCommerce experience, one that reflects the values of her brand and highlights the quality and uniqueness of her products. With the new brand launch, we helped Daniele to expand her brand worldwide, to London, New Jersey, and Toronto.
We helped Danielle Mazin tell her brand story through elegant brand identity and a rich shopping experience, resulting in expanding her business locally and worldwide.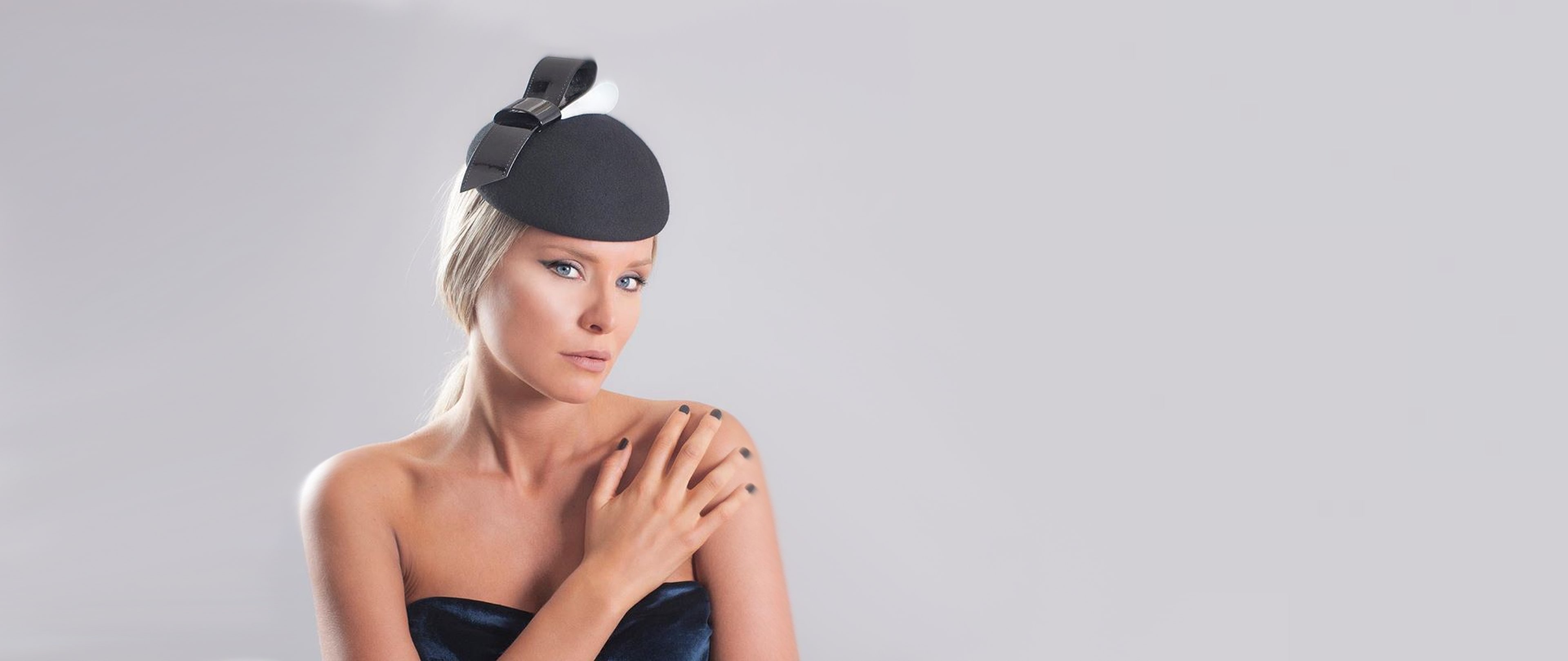 -
02/03
OUR APPROACH:
STRATEGY
Getting to Know Our Targeted Audience
Daniele Mazin is a Tel Aviv based business. Our goal was to raise brand awareness and expand the brand both locally and globally, so we needed to get to know our current users as well as our targeted ones.
As headwear culture isn't equally established in different countries, we did market research to reveal the targeted market where we can get the highest performance. Through user interviews and different analytic tools, we discovered that our targeted users come from the United Kingdom, Israel, and the east coast of the USA.
We combined our user research findings with available analytics of our current users and designed our targeted personas. Those were users that shared the same values as Daniele Mazin brand, shared a love of headwear and unique, handcrafted products.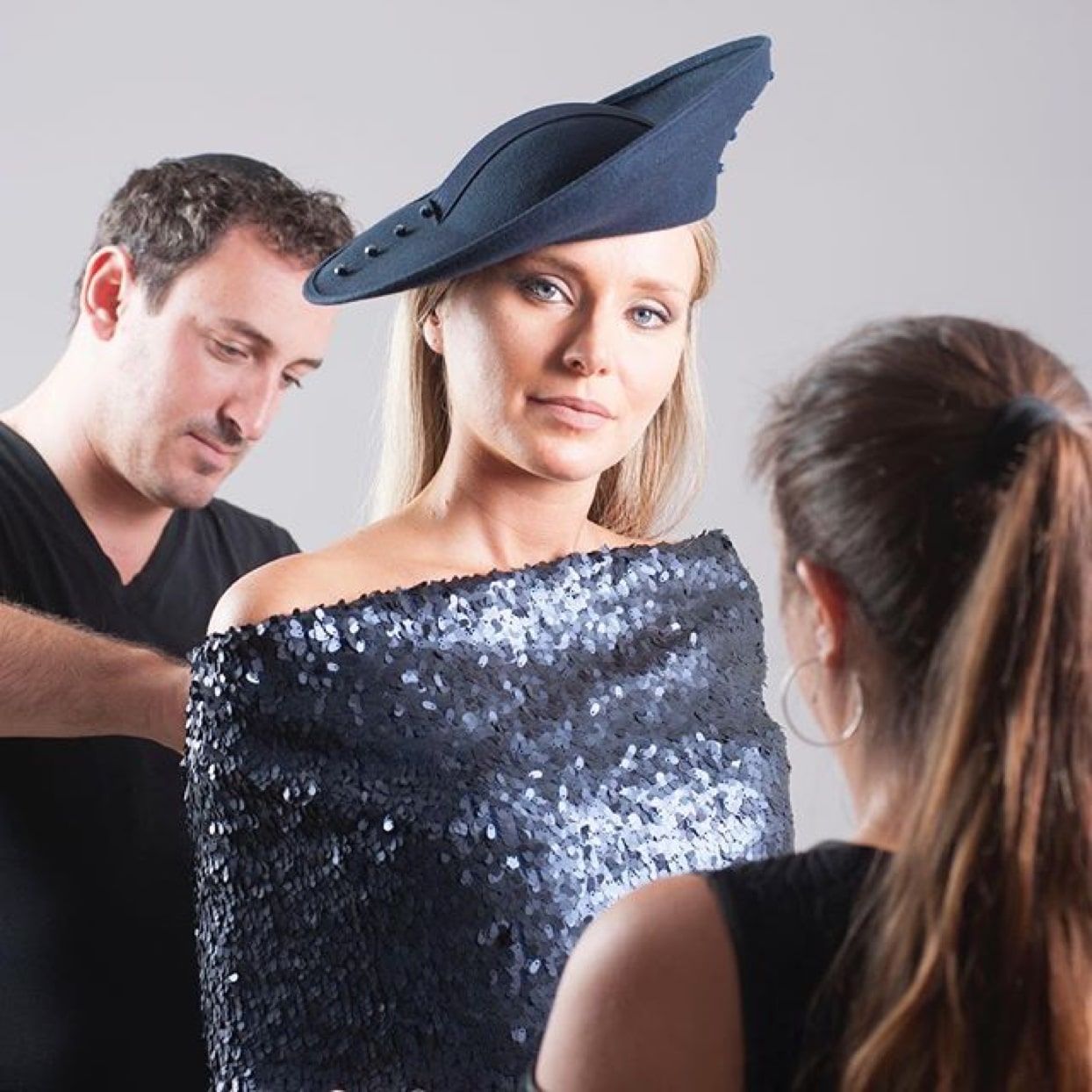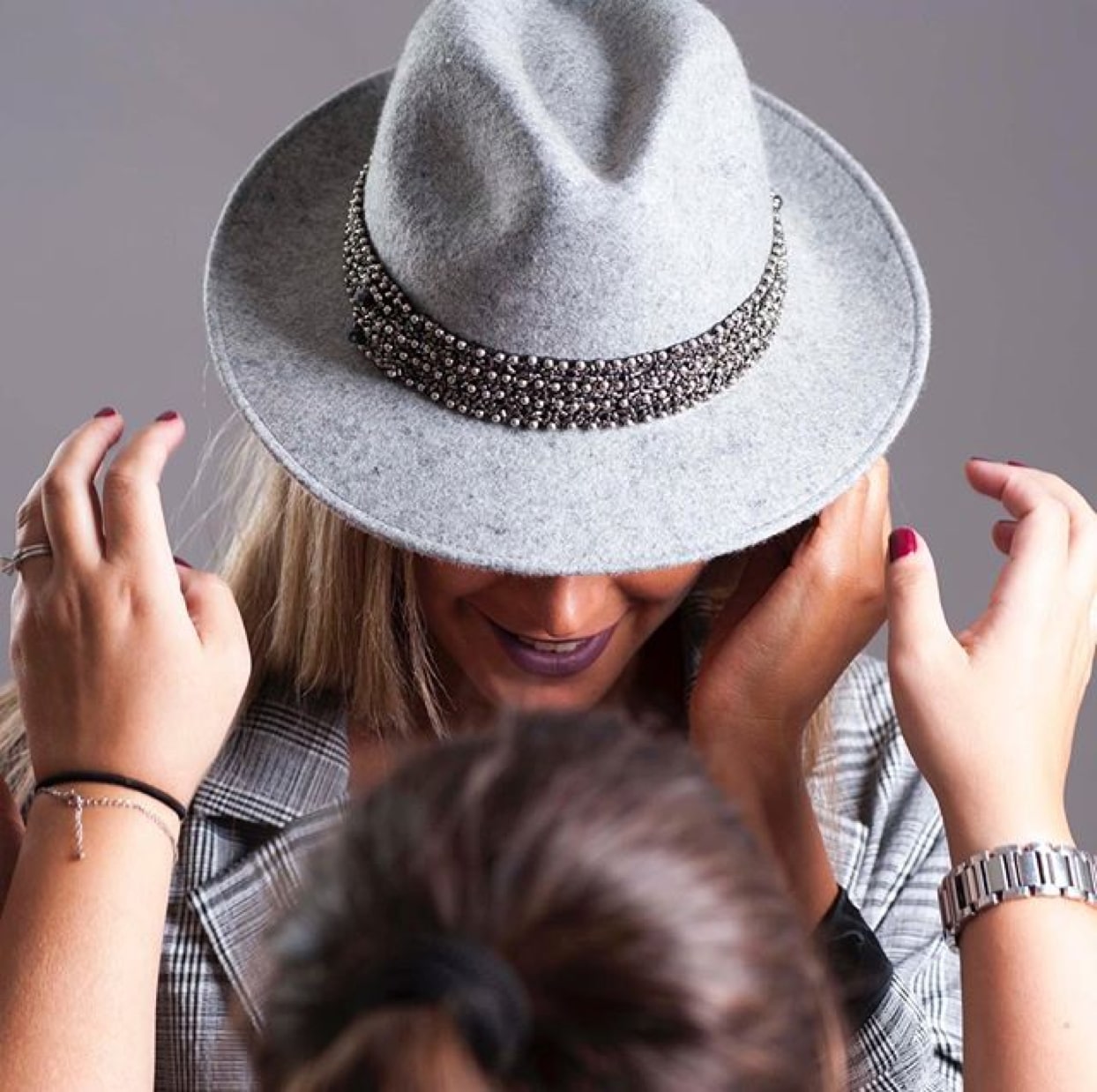 -
02/03
OUR APPROACH:
BRAND IDENTITY
Brand Identity that Evokes Emotion Across All Channels
With our targeted user in mind, and core brand values, we started to shape the brand identity. Our goal was to create a brand that will evoke emotion across all touchpoints, both online and offline and create a consistent experience for the user.
Highlighting Daniele Mazin's creativity and elegance, soft visual language utilized the thin details, resembling her initials, in the name and esthetics of her products. Using a minimalistic style in all brand materials, we highlighted the core values while keeping the focus on her handcrafted products.
The new brand guidelines helped us define unique standards on how to communicate the brand across different channels.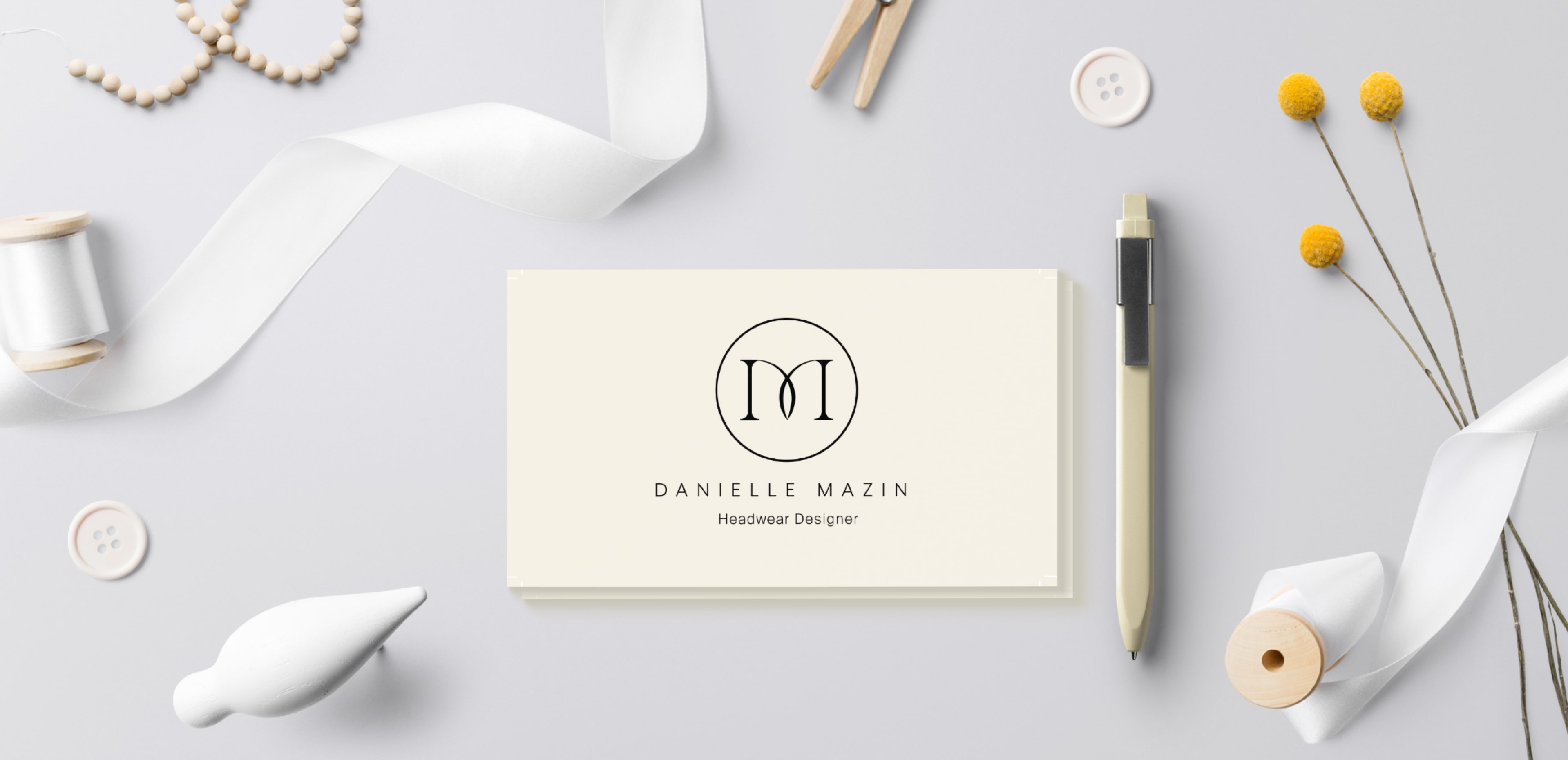 -
02/03
OUR APPROACH:
DESIGN & UX
Increasing Engagement by Designing a Better User Experience
As we defined brand identity and the eCommerce strategy, we used a user-centered approach to bring the brand to its audience in a clean, simple and elegant way. The main focus was to develop a website framework that will inspire customers and keep them engaged with the product.
Through strategic user journeys, storytelling and product presentation, we streamlined the flow from browsing to purchasing. Using smart categories for products, we gave context to each product, enabling users to search faster and purchase the desired product easier.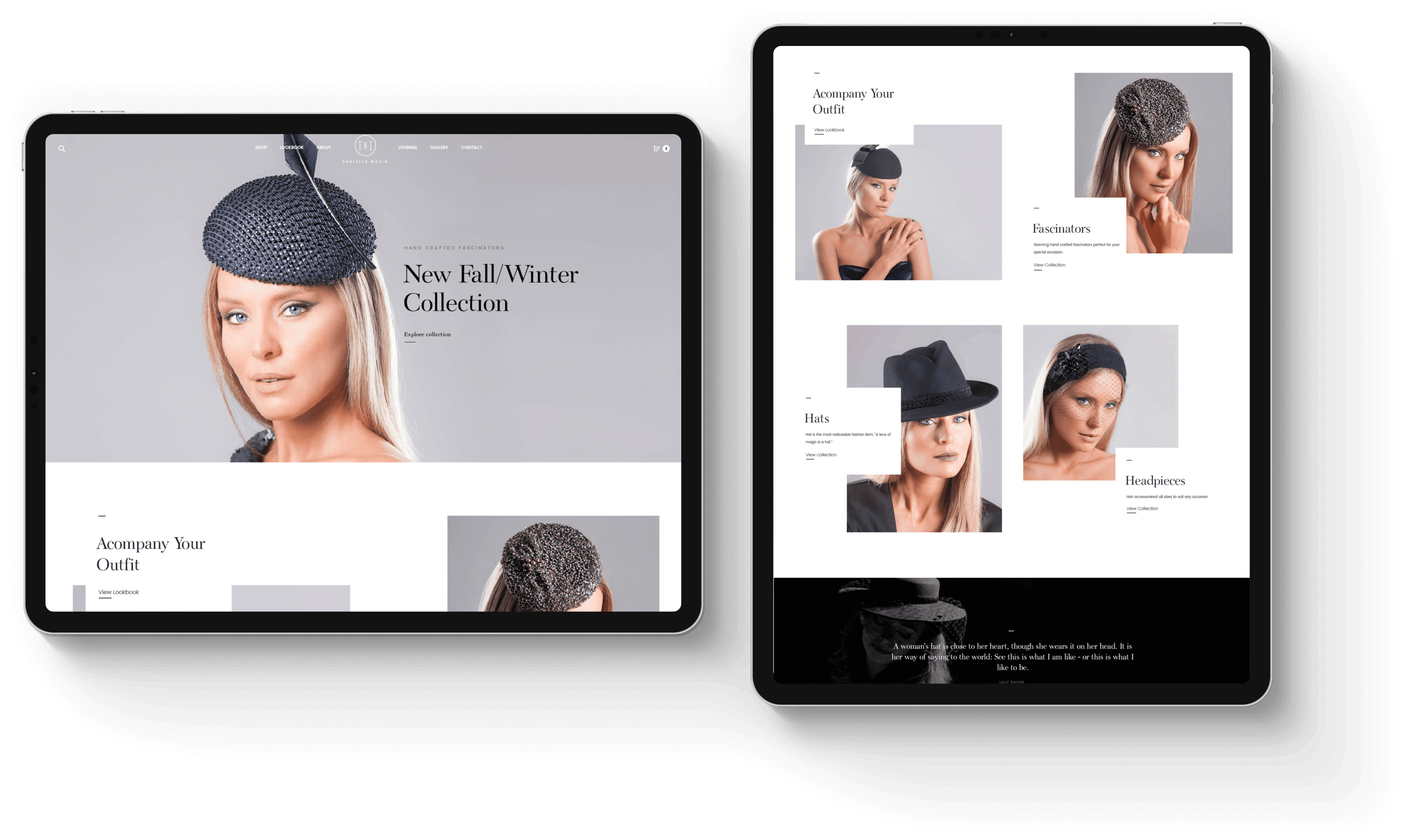 Showcasing Products
From the homepage, through the entire website, products are a focal point of the website.

-
02/03
OUR APPROACH:
IMPLEMENTATION
Optimized Experience Across All Screens & Devices
The new eCommerce website provides users with various paths to discovering products and finding ones that will suit their needs the best. By including a different call to actions on strategic places, we ensured that "path to purchase" is an easy and enjoyable experience.
With 48% of Daniele Mazin's website traffic coming from mobile devices, we used a mobile-first approach and proven eCommerce mobile patterns to ensure that each action the user wants to fulfill is easy, fast and provides an exceptional experience.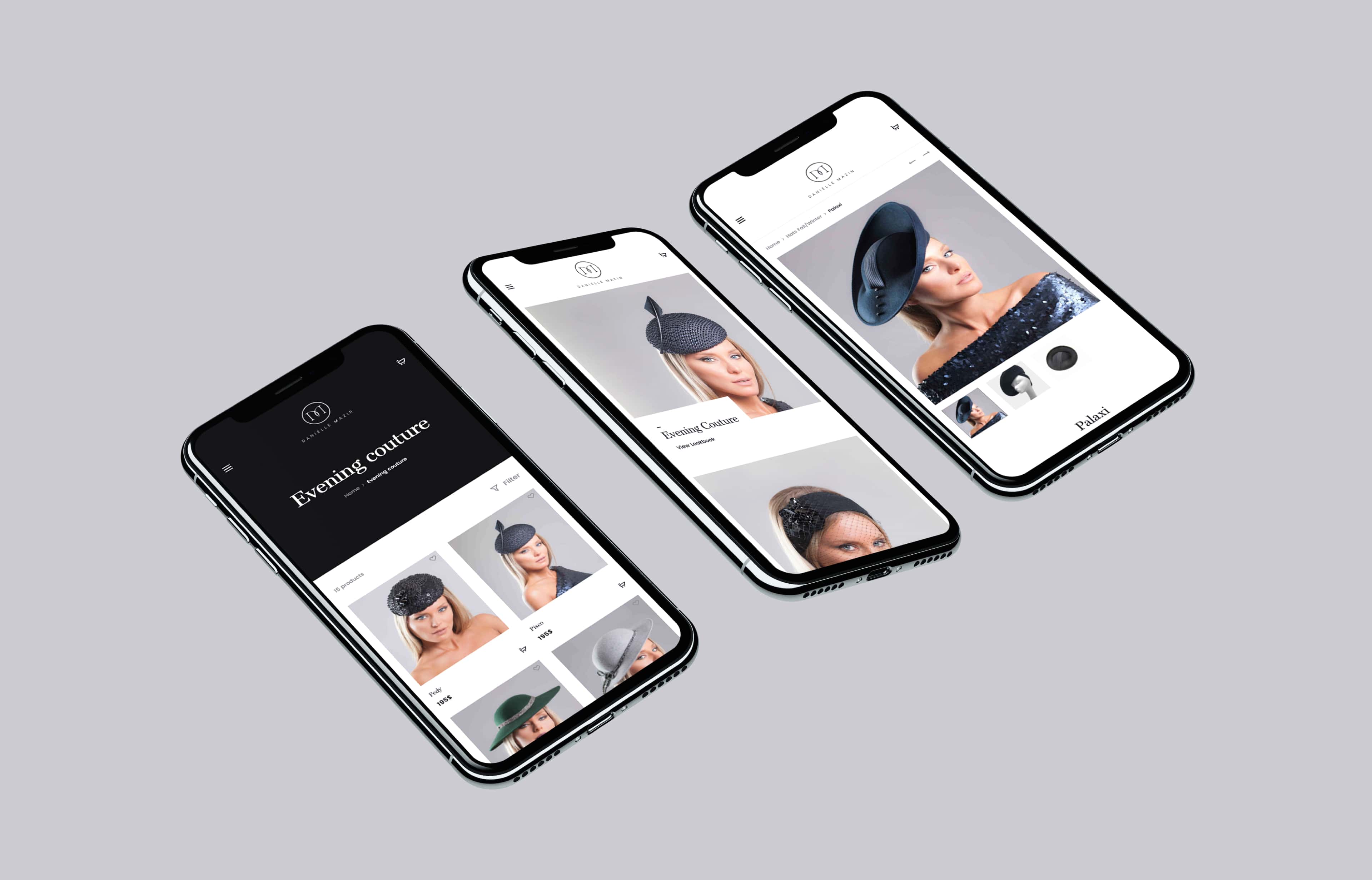 Increased Brand Awareness & Conquered New Continents
By keeping our users in mind and providing an easy and enjoyable experience, we helped Daniele raise her brand awareness and expand her business, both locally and worldwide.
Since the new brand launch, Daniele expanded her business worldwide and her products are now featured in boutiques in London, New Jersey, Jerusalem, and Toronto, reaching more customers and increasing overall product sales.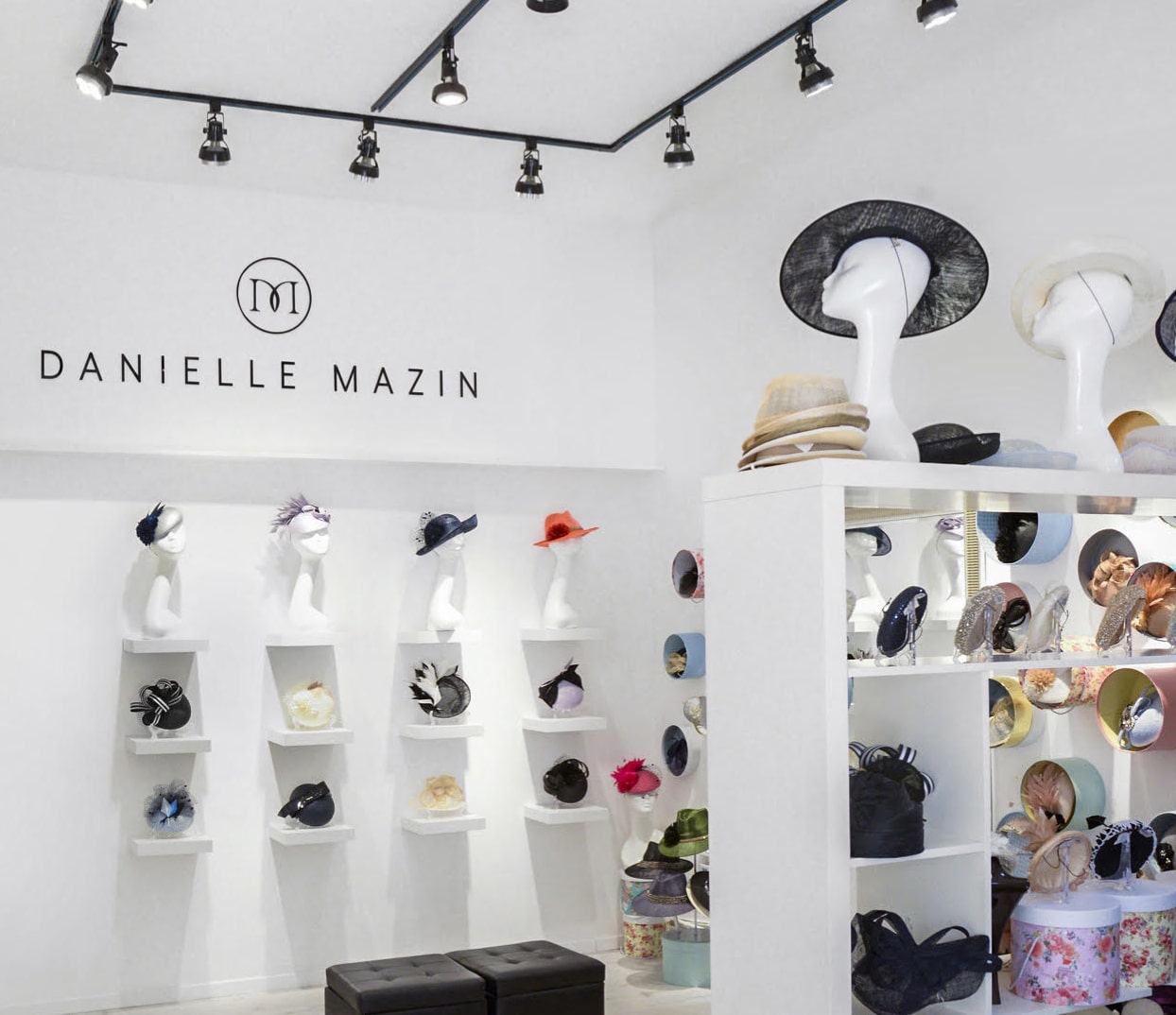 "It was a pleasure to work with Northwest on building our branding and website."

They have a lot of creativity and inspiration to drive the brand forward and we have seen great results and now have a new fabulous showroom and expanded the brand selling locally and worldwide. Thank you!!!

Danielle Mazin, Headwear Designer

View Case Study